25 november 2019
Goedkoop voetbalshirt Paris Saint Germain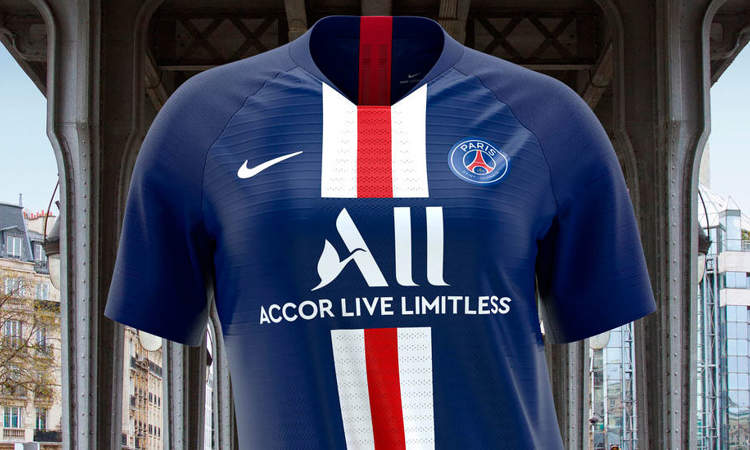 Een hele week Black Friday bij Nike deze week. Het sportmerk heeft een super vette actie waarbij verschillende voetbalproducten van dit seizoen met een korting van 30% worden aangeboden. Ook op verschillende voetbalshirts scoor je deze week een korting van tenminste 30%, zo ook het voetbalshirt van Paris Saint Germain. Dit betreft geen tenue van jaren geleden, maar ''gewoon'' het huidige thuisshirt en uitshirt. Dit betreffen de tenues waarin Paris Saint Germain dit seizoen de thuiswedstrijden en uitwedstrijden in Ligue 1, Coupe de Ligue en Champions League in speelt. Daarnaast biedt Nike nu ook een goedkoop Paris Saint Germain trainingspak aan. Benieuwd naar de details van deze actie? Check!
Wil je direct dat goedkope tenue van PSG scoren? Check het exclusief in de NIKE SHOP of deze winkel!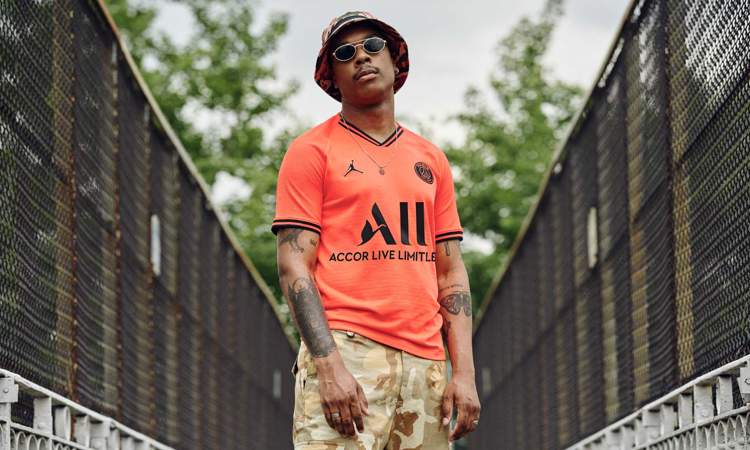 Goedkoop Paris Saint Germain thuisshirt
Het Paris Saint Germain thuisshirt kun je zowel voor kinderen als voor volwassenen bestellen met een korting van 30%. Normaliter is het tenue voor kinderen € 69,95 (maten 128, 140, 152, 164 en 176), maar nu dus slechts € 48,95. Voor volwassenen bestel je het voetbalshirt vaak voor € 90,- en nu dus voor slechts € 62,95 (maten S, M, L, XL en XXL). Het Paris Saint Germain thuisshirt heeft dit seizoen het traditionele Hechter design. Het voetbalshirt is donkerblauw met over het midden twee witte banen met daartussen een rode baan. Deze banen worden onderbroken door het logo van de nieuwe hoofdsponsor van de Franse kampioen: All/ Accor Live Limitless. Op de borst staan de logo's van de club en Nike en daarnaast is het voetbalshirt uitgerust met een V-hals. Een speciaal detail van het Paris Saint Germain tenue is de rode taping in de hals, waarin de naam van de club verwerkt is. Ook de Vapor Match versie van dit tenue bestel je met een korting van 30%. De Vapor Match versie is de authentic versie en betreft dus de versie van het voetbalshirt die de spelers altijd dragen. Deze is normaal € 140,- en nu dus slechts € 98,-.
Goedkoop Paris Saint Germain uitshirt
Ook het Paris Saint Germain uitshirt van dit seizoen bestel je deze week met een korting van 30%. Het uitshirt van PSG is dit seizoen een speciaal tenue. Het shirt is namelijk infrarood. Deze kleur is geïnspireerd door de Chicago Red Bulls basketbalshirts die door Michael Jordan gedragen werden. De voormalige basketballer is de oprichter van het merk Jordan Brand, dat nu tot het portfolio van Nike behoort. Op het Paris Saint Germain uitshirt staat dan ook niet de swoosh van Nike, maar het logo van Jordan Brand. Alle logo's op het Paris Saint Germain uitshirt zijn zwart, dus ook het logo van PSG en sponsor ALL. De zwarte accenten komen ook terug in de toelopende V-hals en de bies aan de onderkant van de mouwen. In de hals staat de naam van de stad, waarbij voor de A van PARIS de Jumpman van het Jordan Brand Logo gebruikt is. Ook de voetbalbroekjes en kousen van de tenues zijn nu afgeprijsd. De babyversie van het huidige Paris Saint Germain uittenue is zelfs slechts € 40,-.
Goedkoop Paris Saint Germain voetbalshirt bestellen
Wil je een goedkoop voetbalshirt van Paris Saint Germain bestellen? Wees er dan nu snel bij. De actie is maar een week geldig. Uiteraard vind je in de onderstaande winkels ook altijd nog andere goedkope Paris Saint Germain producten, die zijn afgeprijsd. Het goedkoopste voetbalshirt bestel je dus al vanaf € 40,-. Directe levering gegarandeerd!
Bestel je goedkope PSG shirt direct in de NIKE SHOP 
of deze winkel!