11 september 2015
Officiële bedrukking PSG Champions League voetbalshirt 2015-2016
De officiële bedrukking voor het Paris Saint Germain Champions League voetbalshirt van 2015-2016 is vandaag officieel gelanceerd door de Franse kampioen. Dit betreft de officiële bedrukking van de spelersnamen en nummers op de achterkant van het zwarte Paris Saint Germain voetbalshirt. In dit voetbalshirt speelt Paris Saint Germain zowel de Champions Leauge thuiswedstrijden als de uitwedstrijden en bovendien een aantal wedstrijden in de Franse Ligue 1. Hieronder wordt besproken hoe deze bedrukking eruit ziet en bovendien waar je het nieuwste PSG voetbalshirt met bedrukking van een eigen naam en nummer of één van de sterren van de club kunt kopen.
Bedrukking Paris Saint Germain CL voetbalshirt
Omdat het nieuwe Paris Saint Germain 3e shirt 2015-2016 geheel zwart is en aan de achterkant roze accenten bevat, is voor de officiële bedrukking van het voetbalshirt ook voor een fel roze kleur gekozen. Bovendien is de kleur roze contrasterend aan de zwarte kleur van het voetbalshirt. Zowel de spelersnamen als de rugnummers zijn roze. Verder bevat het rugnummer op de achterkant van het voetbalshirt een roze omranding en zwarte en roze stippen in het rugnummer. Het design van het nummer is geïnspireerd door het logo van de club op de linker borst van het nieuwe voetbalshirt. Eerder zagen we dit patroon terug in de pre match tops van PSG van het seizoen 2014-2015. De onderkant van het nummer bevat het logo van de Franse competitie LFP (Ligue de Football Professionel) tijdens de Ligue 1 wedstrijden en tijdens de Champions League wedstrijden staat het logo van de club aan de onderkant van de rugnummers. Check hieronder de foto's van de nieuwe Paris Saint Germain voetbalshirts met officiële printing van sterren als Ibrahimovic, Cavani, David Luiz, Thiago Silva, Verratti en andere sterspelers. Eerder lanceerde de club al een speciale printing voor het nieuwe thuisshirt en uitshirt voor 2015-2016. Deze check je hier!
PSG Champions League shirt met eigen naam en nummer kopen
Het nieuwe Paris Saint Germain voetbalshirt met officiële bedrukking kan je vanaf nu kopen in de online PSG shop van Nike. De prijs van het shirt in volwassen maten is ongeveer €80- € 85 en de prijs van het shirt voor kinderen is € 65- € 70,-. Als je het shirt met een eigen naam en nummer wilt laten bedrukken zijn de extra kosten slechts € 15,-. Directe levering en geen verzendkosten! Check bovendien het overzicht van andere beschikbare Paris Saint Germain producten in het overzicht hiernaast of hieronder.
Koop het hier... en deel hieronder je mening!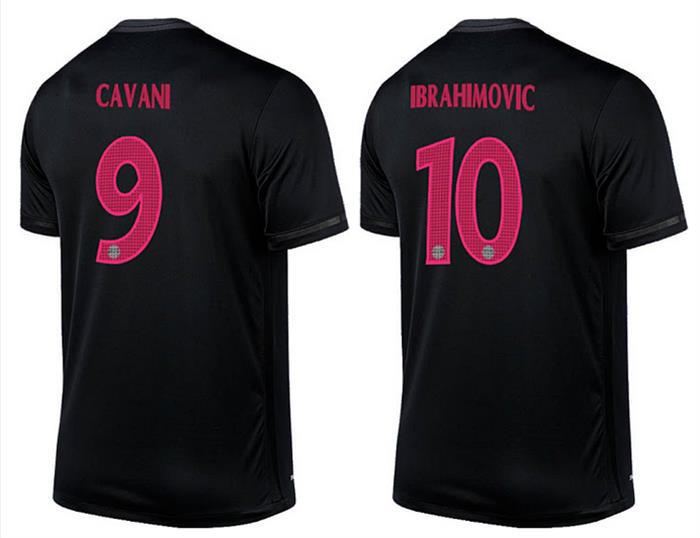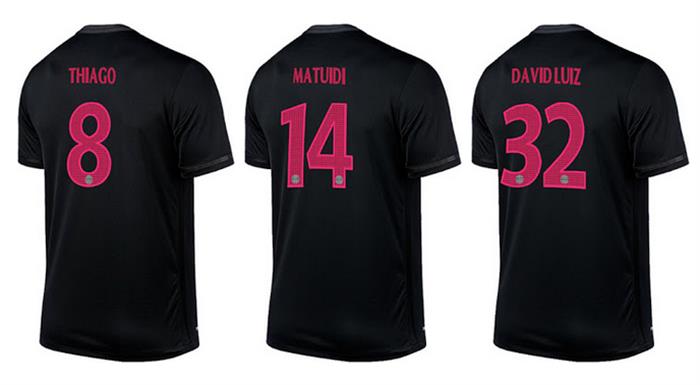 Bron foto's: footyheadlines.com