12 februari 2019
Jordan Brand en Paris Saint Germain lanceren ook nieuwe hoodie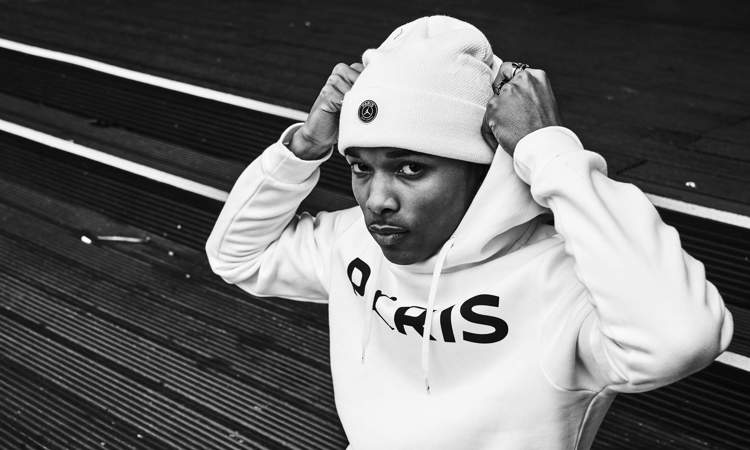 We gaven het al aan, de pareltjes uit de nieuwe Paris Saint Germain X Jordan Brand collectie willen we jullie niet onthouden. Één zo'n item uit die collectie is de nieuwe Jordan Brand hoodie van Paris Saint Germain. Deze nieuwe hoodie wordt overigens niet door de spelers gedragen, maar is met name rond deze periode van het jaar het perfecte item voor de echte fan van Paris Saint Germain. Heerlijke hoodie om PSG op je bank of in het stadion mee aan te moedigen tijdens de resterende Champions League wedstrijden. Alle producten uit de Champions League collectie van Paris bevatten namelijk niet de swoosh van het Amerikaanse sportmerk maar de jumpman van Jordan Brand. De nieuwe hoodie is onderdeel van deel 2 van de capsule collectie van Paris. In september werd de eerste collectie door Paris Saint Germaine en Jordan Brand/Nike uitgebracht.
Alle producten uit deel 2 van de Jordan Brand X PSG collectie zijn gebaseerd op het Champions League uitshirt van Paris Saint Germain. De eerste collectie was geïnspireerd door het thuisshirt. Deze was zwart en het uitshirt is wit. Hetzelfde geldt voor de nieuwe hoodie. Deze is namelijk geheel wit en bevat op het midden de naam van de stad: PARIS. Voor de letter A is het logo van Jordan Brand gebruikt, namelijk de jumpman. De onderkant van de trui bevat nog een speciale tag met daarin de jumpan en het PSG logo. Verder heeft de hoodie alle kenmerken die we van een modieuze mogen verwachten. De trui bestaat voor 80% uit katoen en 20% uit polyester. Dit geeft een zacht gevoel en houdt je ook nog eens lekker warm. De capuchon kun je natuurlijk zelf verstellen en de zijkanten van de trui bevatten natuurlijk twee zakken. Voor het eerst heeft Nike de trui ook voor kinderen uitgebracht. Dit betekent dat de Paris Saint Germain Jordan Brand trui zowel in de maten S, M, L, XL en XXL als in de kindermaten 128, 140, 152, 164 en 176 beschikbaar is. Het betreft overigens wel weer een limited edition collectie, dus mocht je deze items graag willen, dan moet je snel zijn. Check ook meer over het warming-up shirt uit de nieuwe capsule collectie! 
Voor kinderen heeft de hoodie een prijs van € 65,- en voor volwassenen is de hoodie € 70,-. De trui kan je vanaf nu exclusief bestellen in deze SHOP of deze winkel!