8 september 2015
FIFA World Cup badge op Real Madrid voetbalshirts 2015-2016
Omdat Real Madrid het WK voor clubteams gewonnen heeft op 20 december 2014, mag het ook de eerst helft van het seizoen 2015-2016 de World Cup of WK badge op het voetbalshirt dragen. Real Madrid won ten koste van San Lorenzo het WK voor clubteams. De Argentijnse club werd met 2-0 verslagen door doelpunten van Bale en Sergio Ramos. Door deze winst mocht Real Madrid het afgelopen half jaar al de officiële WK badge op de voetbalshirts van 2014-2015 dragen, maar nu ook op de voetbalshirts van 2015-2016. Real Madrid mag deze badge dragen tot het volgende WK voor clubteams. Dit WK voor clubteams vindt plaats tussen 10 en 20 december 2015 in Japan. Vanaf deze periode zal de club de badge in moeten leveren, omdat Barcelona afgelopen seizoen de Champions League heeft gewonnen en Real dus niet mee doet aan dit toernooi. Aan het toernooi mogen de kampioenen van de zes FIFA confederaties meedoen.
De FIFA World Cup 2014 badge is goud en bevat een afbeelding van de wereldbeker met daaronder de tekst: FIFA World Cup Champions 2014. Deze badge staat op het midden van zowel het nieuwe Real Madrid thuisshirt als het uitshirt en op Champions League uitshirt of 3e shirt staat deze op de rechter borst. Real Madrid speelt met deze badges tijdens alle wedstrijden, dus zowel tijdens de La Liga, Copa del Rey en Champions League wedstrijden tijdens het eerste deel van 2015-2016. Tijdens de Champions League is Real Madrid ingedeeld in poule A met Paris Saint Germain, Shakhtar Donetsk en Malmö FF. Check hieronder de foto's van de voetbalshirts van Los Blancos met deze officiële WK badge. Deze voetbalshirts kan je exclusief kopen in de online Real Madrid shop van Subside Sports. Inclusief 10% korting en de mogelijkheid tot officiële Real Madrid bedrukking van sterren als Ronaldo, James, Kroos, Kovacic, Bale, Ramos, Isco en nog meer andere sterren. Check de nieuwe Real Madrid shirts met WK badge overigens ook biij Adidas! 
Heb je een mening hierover? Deel het hieronder!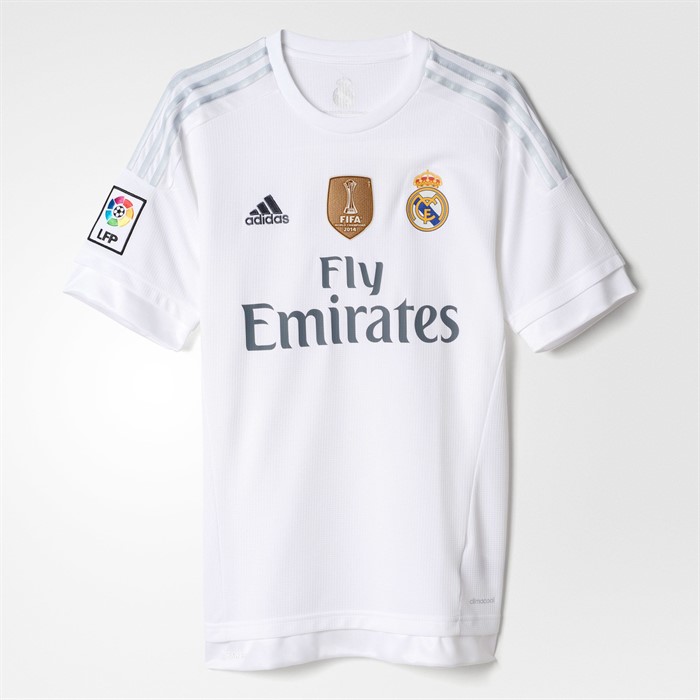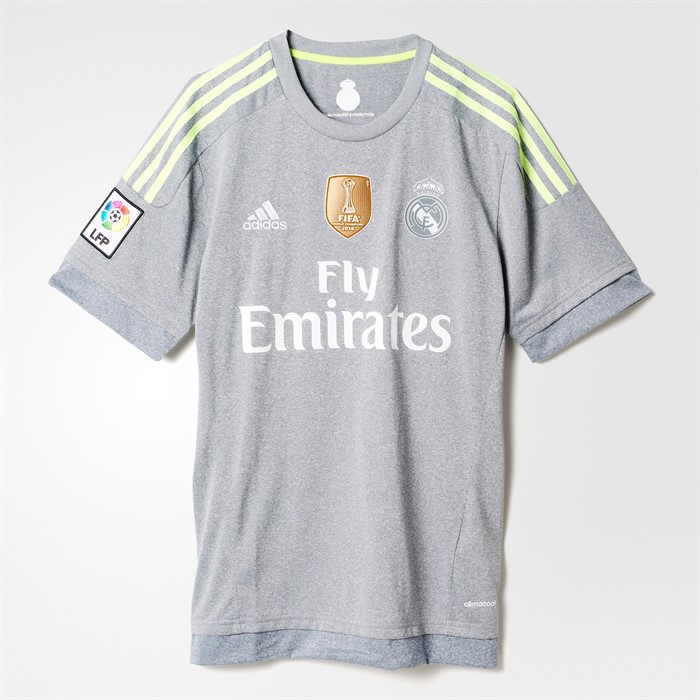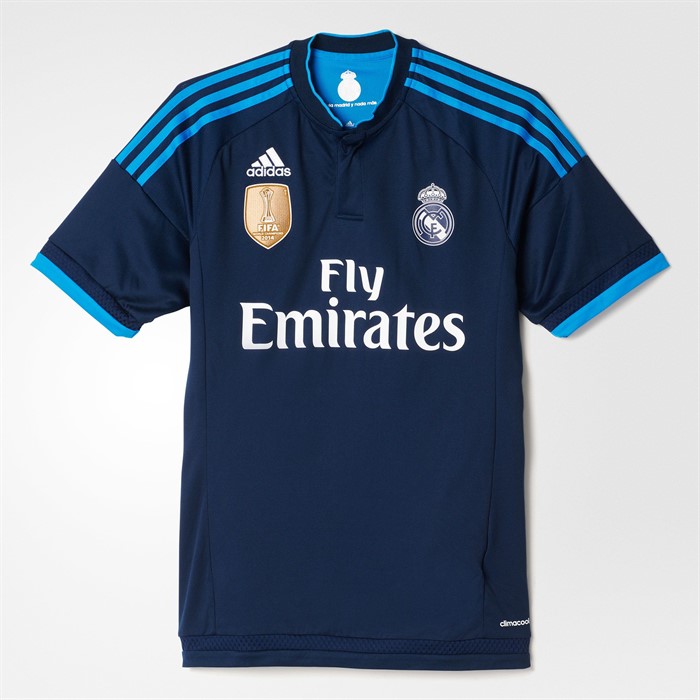 Bron foto's: Adidas.nl