15 september 2017
adidas en Real Madrid verlengen contract tot 2031?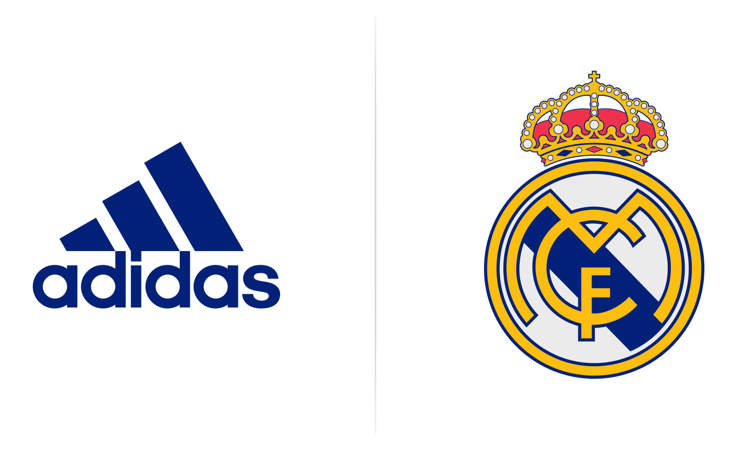 De Spaanse media is er zeker van. Real Madrid en adidas gaan nog dit jaar het partnership verlengen tot maar liefst 2031. De Duitse kledingsponsor verzorgt sinds 1998 de tenues en trainingskleding van Los Blancos en dat blijft het merk, volgens de Spaanse media, in ieder geval doen de komende veertien seizoenen. Het huidige contract loopt nog tot 2020. Echter dit contract wordt hoe dan ook geupgrade, waardoor de Spaanse kampioen en Champions League nog meer geld van adidas op de bankrekening krijgt geschreven. Naar verluid zou het gaan om een recordbedrag van ongeveer € 150 miljoen per jaar. Wanneer dit het geval is, betekent dit één van de meest lucratieve sponsorcontracten in het voetbal. Tot het aflopen van het (mogelijke) nieuwe contract krijgt Real in totaal 2 miljard euro van het Duitse sportmerk gesponsord.
Volgens de Spaanse media wordt de deal al komende week beklonken. Een aantal maanden geleden lekte er al andere details uit over de mogelijke contractverlenging tussen beide partijen. Toen ging het om een bedrag van 1 miljard euro dat Real Madrid gesponsord krijgt van adidas in de periode 2015-2024. Daarbij zou Real Madrid een vast bedrag van € 70 miljoen per jaar krijgen en 22,5% uit de verkoop van alle Real Madrid gerelateerde sales van adidas. Het totaalbedrag zou daarmee per jaar uitkomen op meer dan € 100 miljoen per jaar. Door het twee kwee keer achtereenvolgens winnen van de Champions League in 2016 en 2017 hebben de Spanjaarden hun onderhandelingspositie verbetert en gaat het in het vernieuwde contract om een bedrag van tenminste € 150 miljoen per jaar.
Of de geruchten waar zijn, weten we binnenkort. Zodra het nieuws officieel bekend gemaakt door de club en adi hebben we weer wat te vertellen. Het lijkt er in ieder geval dat het logo van het sportmerk met de drie strepen nog vele jaren op de rechter borst van het Real Madrid shirt zal prijken en andere sportmerken zich geen illusies hoeven te maken.
Wil je het Real Madrid shirt van adidas kopen? Check het exclusief in deze winkel of deze SHOP! Inclusief officiële bedrukking!